I met Kevin Munoz during my time in Austin, Texas this past month. I was with Ian and we were looking for the wine that was at the opening, typical. Anyway, Kevin was there, we talked a little about random shit, crackin' jokes and such and he gave me his card. I checked it out,...
OMG. I love all of these rings!  I wish I had more fingers and didn't have to pay rent for a couple of months so I could afford to have them all in my possession.  I met the founder and head designer Erin a couple of months ago and I've been drooling over the rings...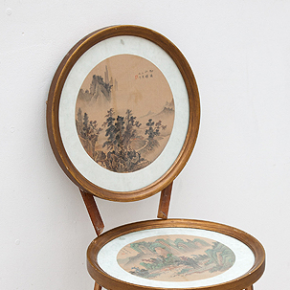 Matt Golden lives and works in London; he is also a musician. This project, titled "Maverick" consists of a series of chairs made from antique, old picture frames. Such a simple yet beautiful idea, truly inspiring.
No stone was left unturned when designing this house I swear. From the mirrored roof to the glass floors and the wooden, white and concrete interiors…this place is a little piece of minimal bliss. Check out all of the images of this beautiful Japanese home designed by Ikeda Yukie Architects.
These wonderfully crafted chairs were born from the creative minds of Andrea Magnani, Giovanni Delvecchio and Elisabetta Amatori of the agency Resign. These chairs are absolutely stunning – so simple and smart.
These racks were designed specifically for the city of Seoul by New York based Manifesto Architecture.