Search Results for "Edward Sharpe "
---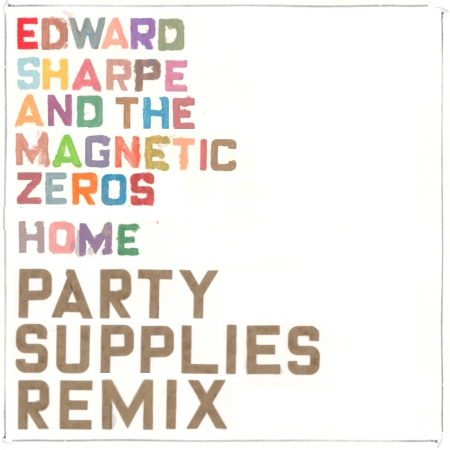 The other day my friend Justin a.k.a. Party Supplies sent me his remix of Edward Sharpe's "Home" and I was absolutely blown away. I played it like three times in a row before finally letting him know that I loved it. Haha. it's even dancier than the original and all the added elements bring forth the variety of the song like salt to stew.
Audio clip: Adobe Flash Player (version 9 or above) is required to play this audio clip. Download the latest version here. You also need to have JavaScript enabled in your browser.
If you like the original, there's no way you'll disapprove of this remix — it's the best I've heard so far. Ha, and the cover art…the dude hand painted and then scanned that shit in! Talk about puttin' in work! So dope.
Enjoy and let us know how you like it.
later nerds,
Antwan