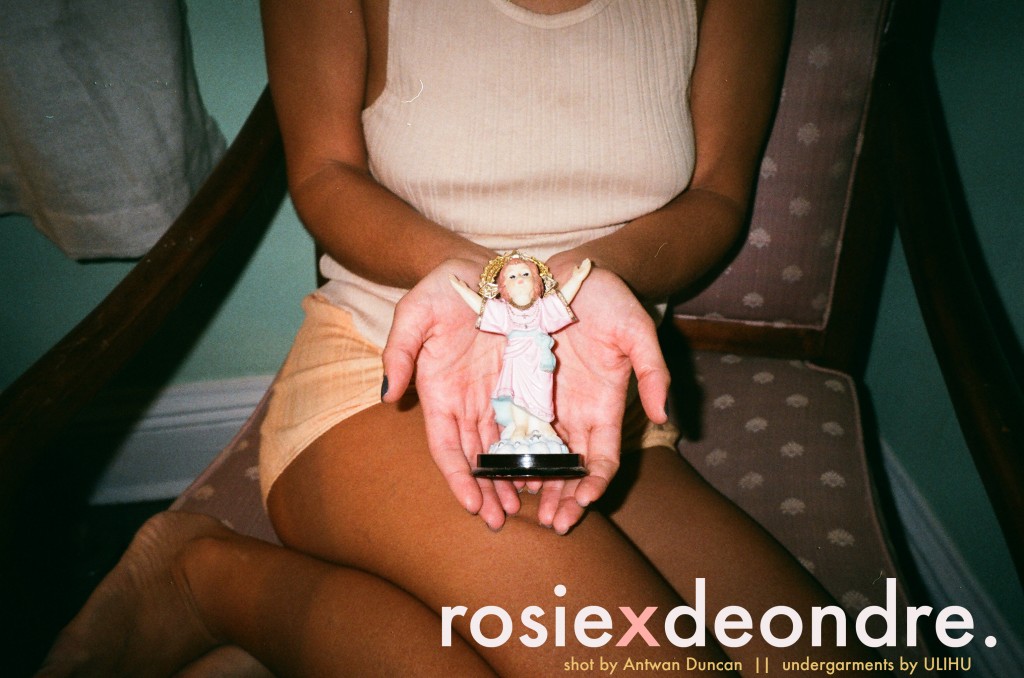 com·fort
/ˈkəmfərt/
noun
noun: comfort
1.
a state of physical ease and freedom from pain or constraint.

 I recently pulled a few pieces from the ULIHU collection to shoot this editorial with models Deondre and Rosie. Comfort was the idea. This was probably one of my favorite shoots. No one held back — everything was copacetic. The undergarments not only feel good, but they also look good. Better than good I'd say, they look more like outerwear than underwear.
Tattoos and naturally curly hair have never looked so right.