No, really, I can't believe I used to dress like that. Haha. The rectangular glasses, the tee from Threadless, the colored rubber bracelet, dang.
And I know for sure I was wearing my grey and white checkered vans — destroyed beyond recognition with my damn pinky toe hanging out. LOL.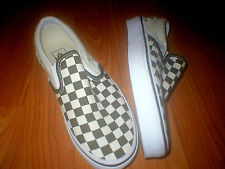 Just so terrible, so I'm gonna make fun of my former terrible style. I catch people "slippin'" all the time so here are a buncha pictures of me slippin from 2005 – 2006.
I remember when this little gem ——————->
was my favorite picture of myself. Haha. Look at those shoes! omg. And then i got the nerve to be looking over my glasses like that.
And then there's the color scheme..YIKES. A walking, talking , baggy distressed American eagle jeans wearing nightmare.
Eyebrows still on point though and nah I don't pluck em; fuck I look like?
omg and the selfies were OUT OF CONTROL.
Lord have mercy.
<————- those sunglasses??! What was my motivation? My inspiration? Why did no one stop me? They don't fit my face at all.
LOL. And my nappy ass hair, I can not.
Not to mention that I really tried it with that earring…lol. see it?
TERRIBLE.
…but my skin is on point though, complexion is like a glazed Krispy Kreme donut and acne was never an issue, thank god, but damn. I look bad!
 always been somewhat
of a weirdo…

So glad those days are behind me, lol. I was a mess. Not many people (I know and hang out with today) have ever seen that side of me, but the past is for sure there. No shame here, just a little embarrassed, haha. Almost everything I was wearing was either American Eagle or some other brand that makes me cringe.
But I appreciate looking back on my life & style…it keeps me grounded and nice and funny as hell.

And no I didn't touch on the fact that I was pretty fat back then, I just thought it was too obvious…
-antwan