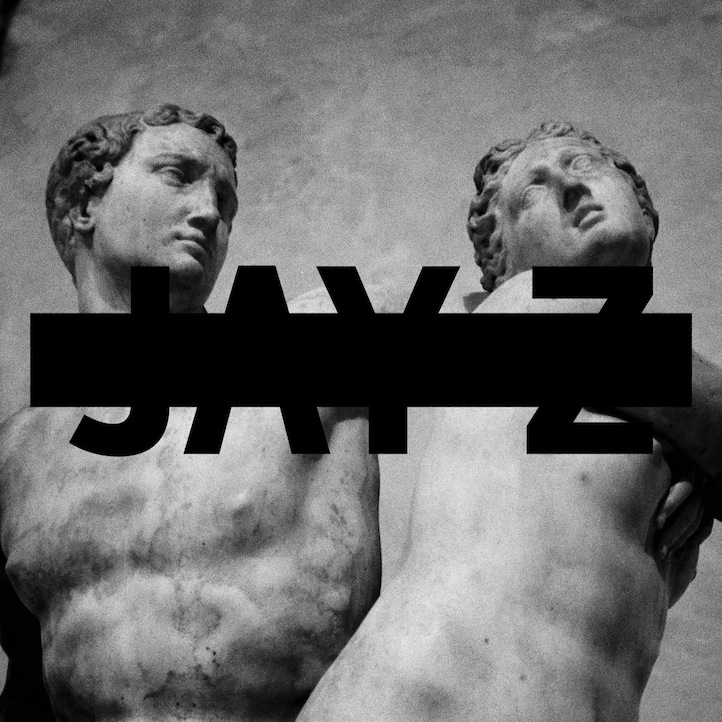 Earlier this week, Jay-Z unveiled the album art for his upcoming Magna Carta Holy Grail and it looked pretty fucking bland for such a grandiose musician. That is, until he released the actual art today next to the real Magna Carta in Salisbury Cathedral (meta mind melt). Kanye, Jay's de facto Bizarro cohort, has embraced the minimalist album art as of late – but the Yeezus cover fits both the album's sound as well as the stripped-down, 11th hour characteristics that embodied the record's creation. Many have called Yeezus the "anti-College Dropout" or anti-My Dark Beautiful Twisted Fantasy, and comparing the covers of his fifth and sixth studio releases depict this differentiation while both are still memorable, unique, and iconic. Yeezus's album art is calculated minimalism, while MCHG is as over-the-top as the album title itself, begging the question if this is a foreshadow of an extremely epic album.
Album art is a venerable art form – as it is a sonic artifact and has the power to become ephemera that outlives the musician himself. Who could forget the cover of Dr. Dre's The Chronic that always stamps the t-shirt of at least one art school girl at any given McKibbon Loft party? And every dorm has at least one weed dealer whose walls sport a Wu-Tang or Illmatic poster that stares daggers at you when you go to pick up an under-weighed gram. Album covers often become impossible to separate from the music. In light of our interest in Jigga's new cover, I Think You're Swell wanted to pick a few of our favorite rap album art that will forever be immortal, remaining ingrained in heads of music listeners for decades to come.
MF DOOM's Mm…Food  and Madvillain's Madvillainy
Doom's 2004 classic is perfect in that it represents the odd-ball qualities of one of rap's weirdest MCs. It's a caricature of a caricature — with clever little details that fit the stylization of Doom's rap itself. There's the graffiti-like font that marks Doom's connection to various underground scenes, as well as the cereal bowl with the braggadocio label "the finest." Not to mention, the inclusion of a cream carton (fuck skim, right?) which fits the rapper's fat-heavy food sensibilities. Plus the whole cover looks like it was torn out of a B-grade comic book, another art form that Doom undoubtedly absorbed throughout his life.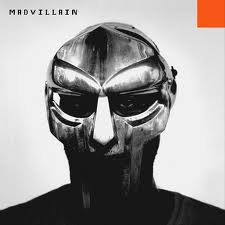 MF Doom has created multiple album covers that will forever be branded into our heads. Black Basterds, his 1993 release with KMD, was shelved by Elektra due to controversy surrounding the art that displayed a Sambo character being lynched. And we can't forget Madvillainy, the crown jewel of avant-garde rap that sports a Gladiator-masked DOOM staring so damn starkly at the beholder that you know this album isn't messing around. The photo convinces you it's a classic before you've even hit play.
Lil Kim's The Notorious K.I.M.
Lil Kim has gone through many transitions in her career, both aesthetically and musically. Many have even begun to tag her with the quasi-racist name Lil Kim'Chi based on her 2013, post-plastic surgery appearance. Her 2000 album, The Notorious K.I.M., marks the beginning of her many transitions from the 90s lyrical shark MC that caught our attention in the first place. The sexy cover is almost like pop art and is one of photographer David LaChapelle's best portraits (among his other Kim-related gems). Kim may be dead in the rap game, but this image will always be in my mental bank of images to masturbate to.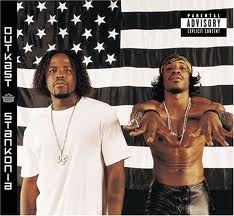 Outkast's Stankonia
Outkast's next release is arguably more anticipated than any other joint this side of Dr. Dre's Detox. Stankonia, their last masterpiece, is timeless in that it has pop-friendly radio jams without dumbing or over-polishing the group's style.  The cover depicts the yin-yang balance that makes this duo such a success: Andre's in-your-face energy is represented in his flamboyant and, well, in-your-face hand gestures (plus, those leather pants!) while Big Boi leans back and keeps things cool and calm. Andre is the peanut butter to Big Boi's jelly; the sriracha to his dumplings. Atlanta has never been short of great rappers, but these two share the city's throne. It's their city, and they even have their own black-and-white flag to hang outside their castle.
Again, album art can tell us more than just information about the album. It notes trends in culture, fashion, art and other forms of expression that are constantly changing. Album art is a sign post in the long timeline of music history and MCHG's rather intense facade has the potential to become tattooed in our pop culture psyches. That is, if the album holds up. Below are some of our other favorite album arts. Tell us your favorites in the comment section.
Beastie Boys' Paul's Boutique
–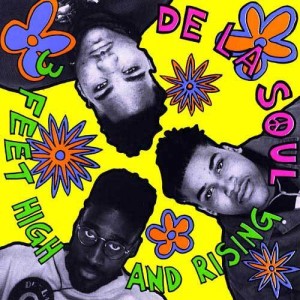 De La Soul's Three Feet High And Rising

–
A Tribe Called Quest's Midnight Marauders

–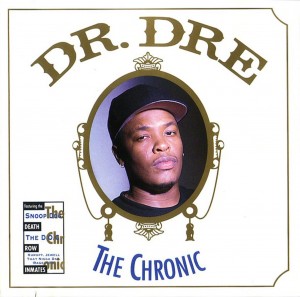 Dr. Dre's The Chronic
–
Curren$y's Pilot Talk
–
Shabazz Palace's Black Up
–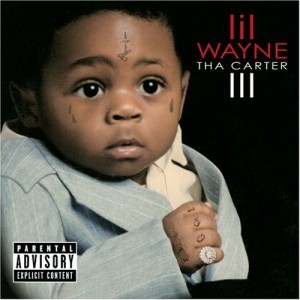 Lil Wayne's Tha Carter III