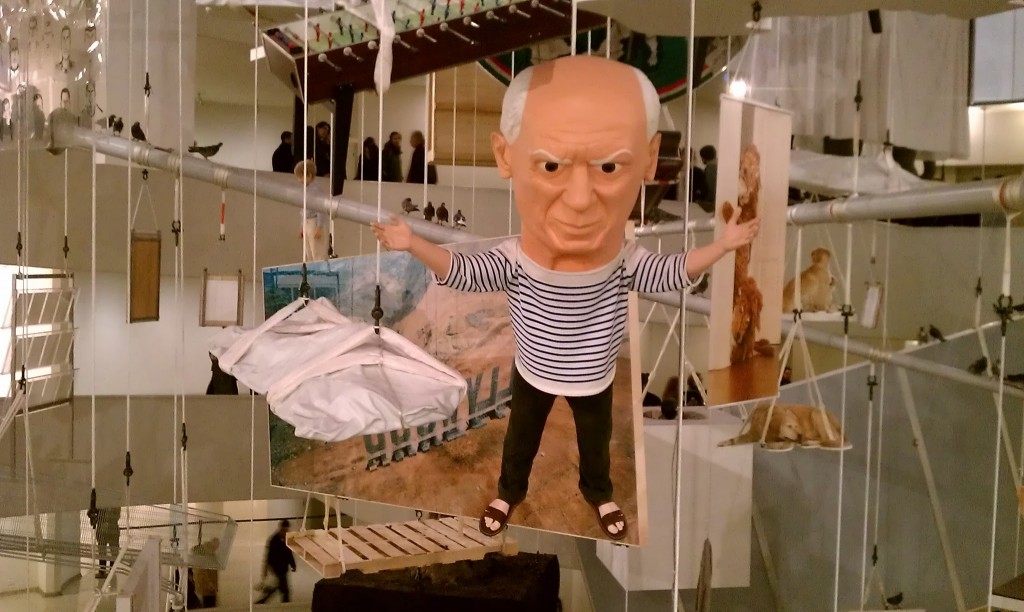 'The Last Laugh' by Nick Etre
Art enthusiasts gathered at the Guggenheim this Saturday for the closing of Maurizio Cattelan's show entitled 'All'.  The impressive show was a retrospective honoring Maurizio's 21 years of art making as well his retirement at the young age of 51.  The show consisted of 128 works spanning the artist's career being hung from the center of the museum from top to bottom.  Knowing and loving Cattelan's work, I came out of the show laughing and thinking to myself 'He would!'  Seeing the pieces together made me realize the power he imbues through his manipulation of the system he is embedded within.   He really is giving people the 'Middle Finger'.  Quite literally in some cases.  I've realized my attraction to his work is a direct result of the stories behind the art.  For example, Maurizio was unable to produce a work for the 1991 Venice Biennale.  He decided the night before the opening to go to the nearest police station and report the theft of the non-existent work.  The report was then framed and installed in place of the sculpture. Was this a failure?  I think not.  I think it is simply Maurizio gaining a relationship with his method.  His struggle is what leads him to his miraculous genius.  Another example is "Tarzan and Jane," a large color photograph of two people in lion costumes peering through a door. The viewer is then informed the image is of art dealers who gamely wore these suits for the duration of the show in their gallery in 1993. He is the ultimate prankster.  I mean he obviously knows what he is doing with all of this, I am curious as to whether the general public gets it.  Regardless Maurizio Cattelan has had the last laugh.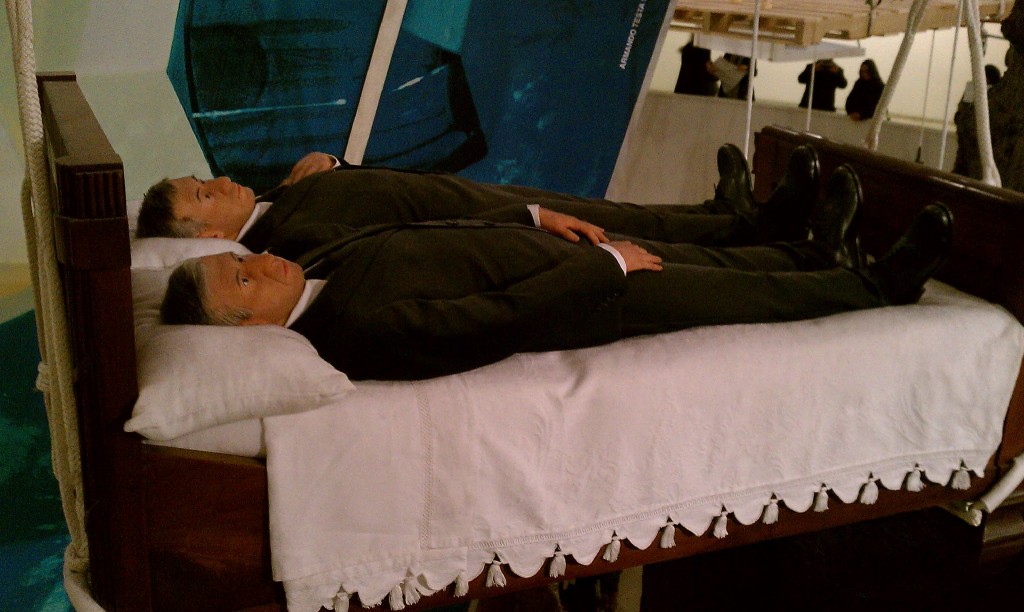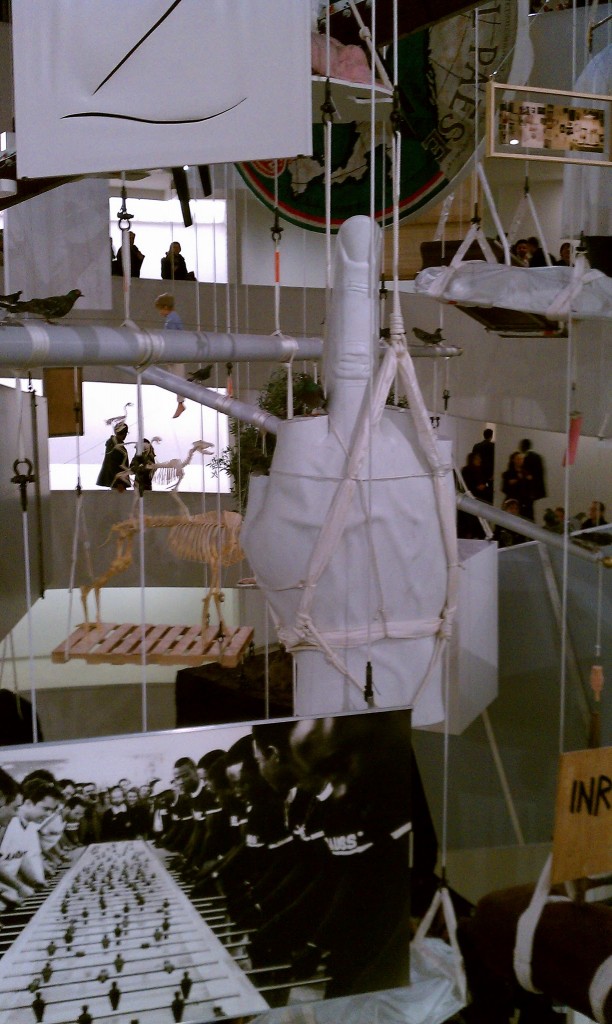 Sidenote: It was my (Antwan) first time at the Guggenheim ever and I ust have to say I don't remember the last time I saw an exhibition curated with curated with such precision. And well, since it's all of the work of Maurizio anyway, I guess that says a lot of about the kind of artist he is. I can't wait for the next show at the Guggenheim, I have a feeling I'll be back really soon.
Nick and Antwan
[photos by Antwan's cell phone, not bad huh?]