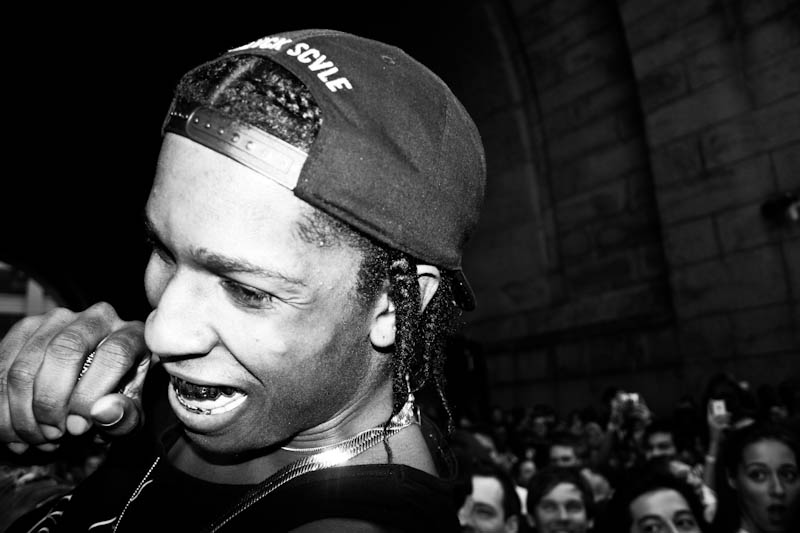 "couple lady friends countin' Benjamins…"
ASAP Rocky is rad. I like his music and I think it's hilarious how rowdy he and his ppls are on stage. I ran into these dudes a long time ago at a VICE party and didn't know that they were in a band or anything. I actually snapped a picture of ASAP's manager with my friend Yanna pouring something in his mouth, haha.
Anyway, the other day I downloaded the mixtape he dropped (everyone is looking for the link to the mixtape cuz most are broken) and "Wassup" is a track that I keep listening to. Produced by Clams Casino, the track has deep ass bass and nice lyrics. Prolly a tune you could fuck your girl to or listen to on the subway or something. You do you.
Audio clip: Adobe Flash Player (version 9 or above) is required to play this audio clip. Download the latest version here. You also need to have JavaScript enabled in your browser.
Click here to download "Wassup".
later nerds,
antwan.
[all images by Antwan Duncan]