Rad Music Video #1: Bee Gees x "Stayin' Alive"
by
antwan
on
Nov 11, 2011
•
2:54 pm
No Comments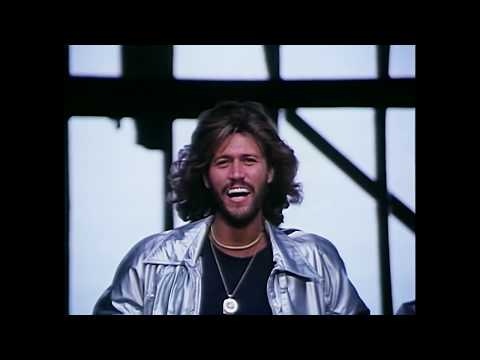 Yeah yeah, some of ya'll are probably thinking, yeah, we know this video is super rad, but I had never seen the video for "Stayin' Alive" until last night at this bar in Austin called Barbarella. Anyway, the video is phenomenal, look at the lead singer's hair! Holy shit. So fluffy, he knows that he's killin' it. Lol. Dude knows that the only bitch in the game with hair that rivals that of his own is Farrah Fawcett, but that's another story.
And the way he sings — he sings like it's going to save his life, I love it. Such conviction, lol. And I want both of the necklaces he's wearing, such a good look, the slight choker chain and then the 24 inch chain too — killer. Gimme. So much style, so much voice, so much ownage.

The Bee Gees own everything with that chest hair and those gold tracksuits!
later nerds,
antwan