WORDS by STEPHANIE MALIK
IMAGES by ANGIE ABRAMOVITCH

Last week, in conjunction with acclaimed "post-materialist" interiors magazine Apartamento, I Feel Orange Magazine held their London launch party at the Rebel Dining Society in honor of their inaugural issue. The concept behind the new magazine, in its own words, is to offer "a compelling journey through the expression of original contemporary creatives, celebrating the energy and fun of the colour orange". In other words, the magazine is a celebration of all things orange, or at least, lies specifically at the intersection of design and the color orange– a niche market if there's ever been one.
The event managed to epitomize everything one expects from an East London launch party: live DJ (Kai Fish), custom neon signs (pictured below), free tote bags, and not only was the orange juice-based booze free and delicious–it actually never ran out! (which was especially impressive given the massive line of people outside the door when I walked by half an hour after the party's scheduled start time).
The bar itself was curated by Italian design collective Arabeschi di Latte, an all female group of designers dedicated to experimenting with different methods of food preparation and presentation. At the I Feel Orange party, di Latte was the creative mind behind the aforementioned delicious orange juice/booze concoction, which was served in aesthetically pleasing labelless bottles. In addition, (and in line with the group's self-professed dedication to conviviality) di Latte also hosted a mini-workshop  in which party goers could participate by rolling their own rice-based pastry with some kind of amazing melted cheese in its center, which contributed to making the bar area have a generally more relaxed, even homey feel.
I also had the pleasure of meeting the Art Director/Co-Head Director of Apartamento Magazine, Omar Sosa. Speaking with Omar was certainly a continuation of the surprisingly-laid-back-for-a-magazine-party vibe (e.g. that's him in the lead picture of this article with the oranges for eyes). Omar was also charmingly modest about the success of the event, and of the magazine at large, which hosted a second launch party this week in Paris.
See below for many more images of the party taken by the lovely Angie Abramovitch.
[For those of you who have yet to check out Apartamento Magazine, I can't recommend it highly enough. The editorials depict unique, yet effortless living spaces from Paris to Sao Paulo that rather than try to describe, I will let the images speak for themselves.]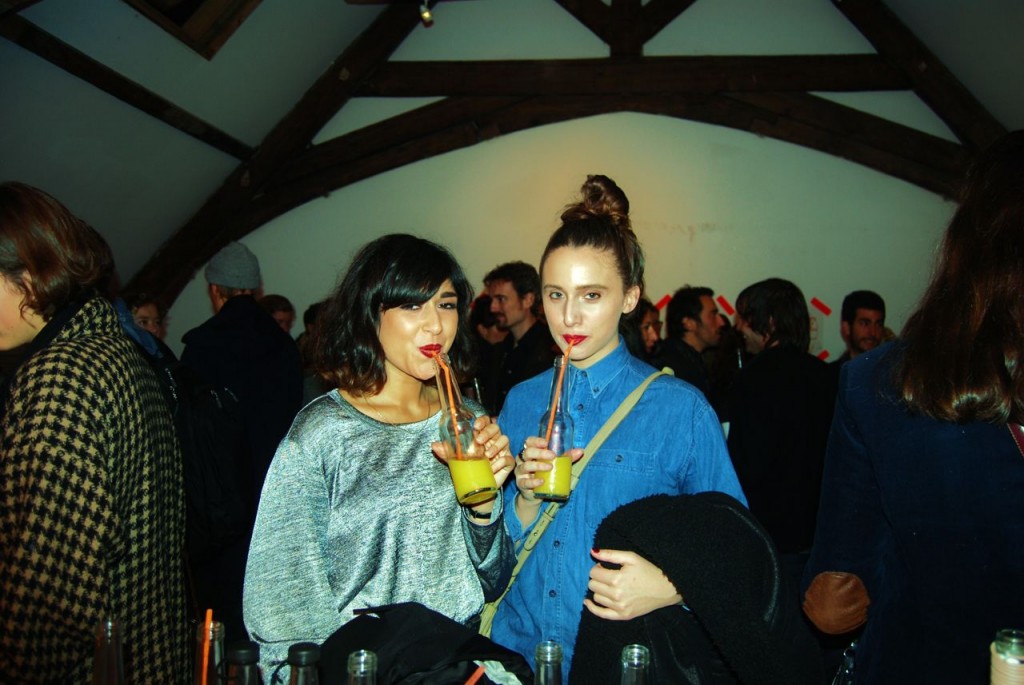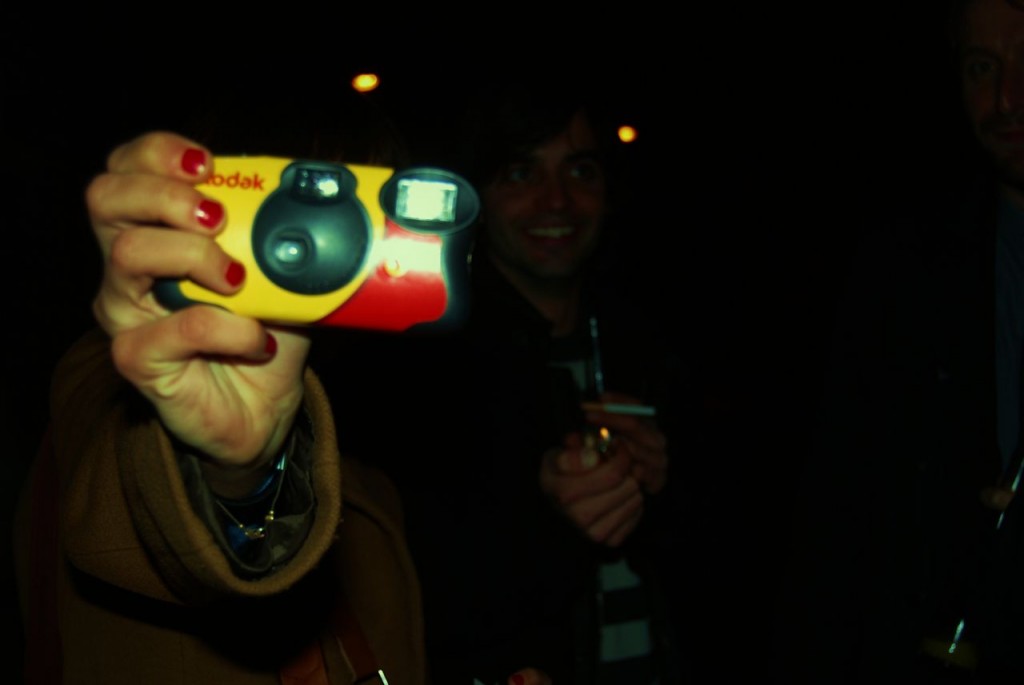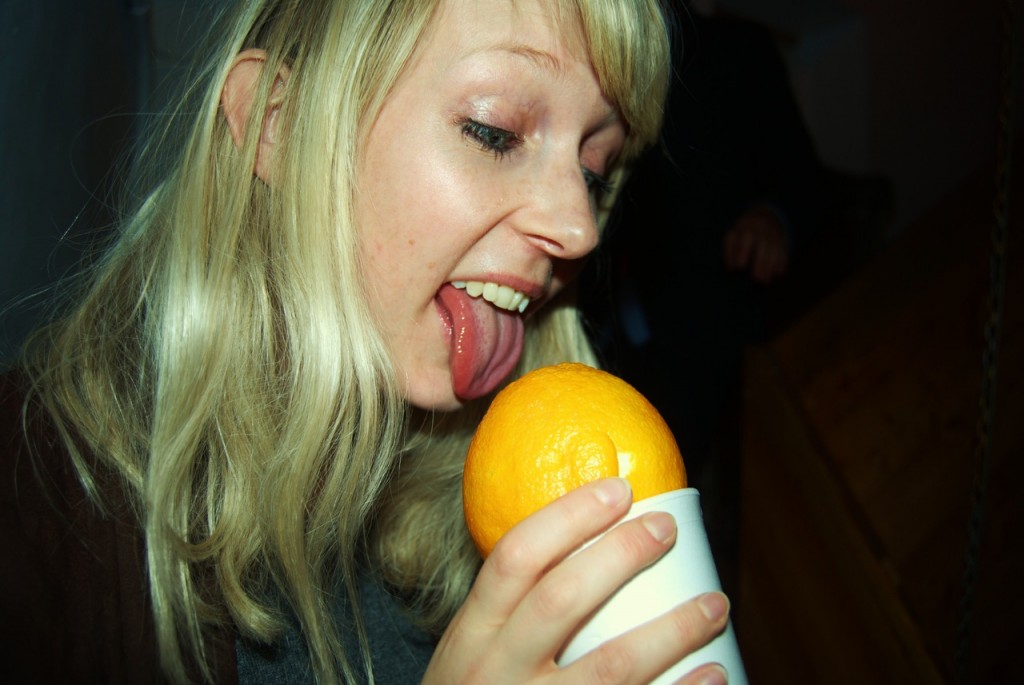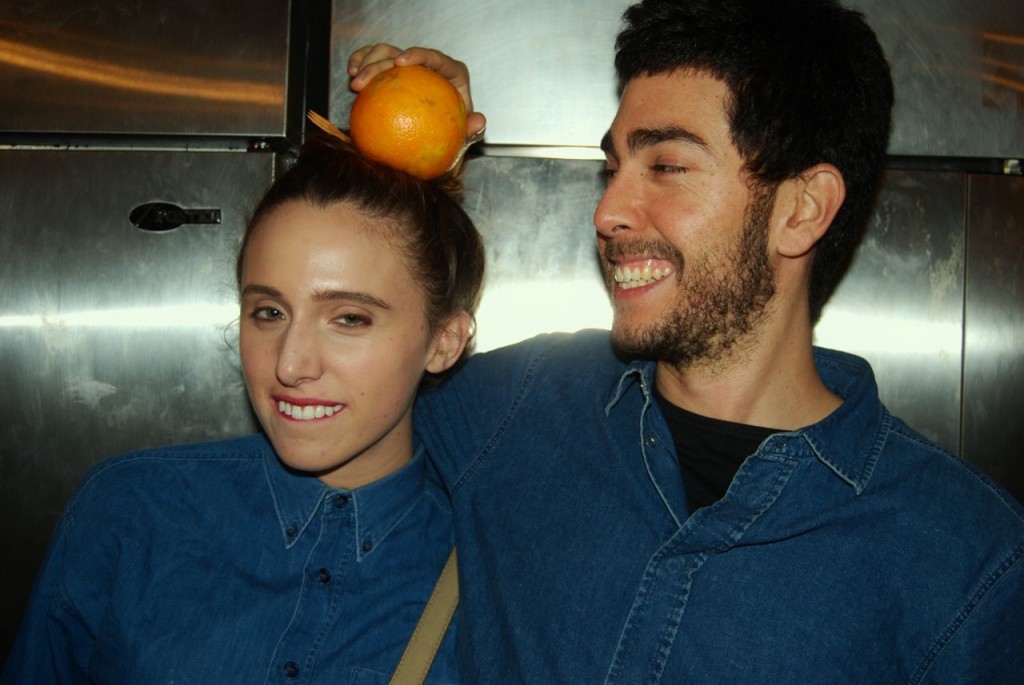 Me with the Art Director of Apartamento Magazine Omar Sosa, and orange.