French Montana
Last night was bananas! French Montana was definitely the highlight of the night for me, rollin on stage with the largest entourage I've seen past Cam'ron. I love hood shit like that. I'm also tryna see if he is gonna let borrow that chain — just saying. Anyway, this was all for the XXL CMJ event and it was seriously dope. XXL asked me to shoot it — haven't shot anything like this in a long ass time.

Machine Gun Kelly
Machine Gun Kelly put on such a high energy perfomance and the kids wents nuts!
Action Bronson
I don't think I've ever seen a joint as long as the one Action Bronson had — it was crazy how long it was…haha, hood shit.
French Montana
French Montana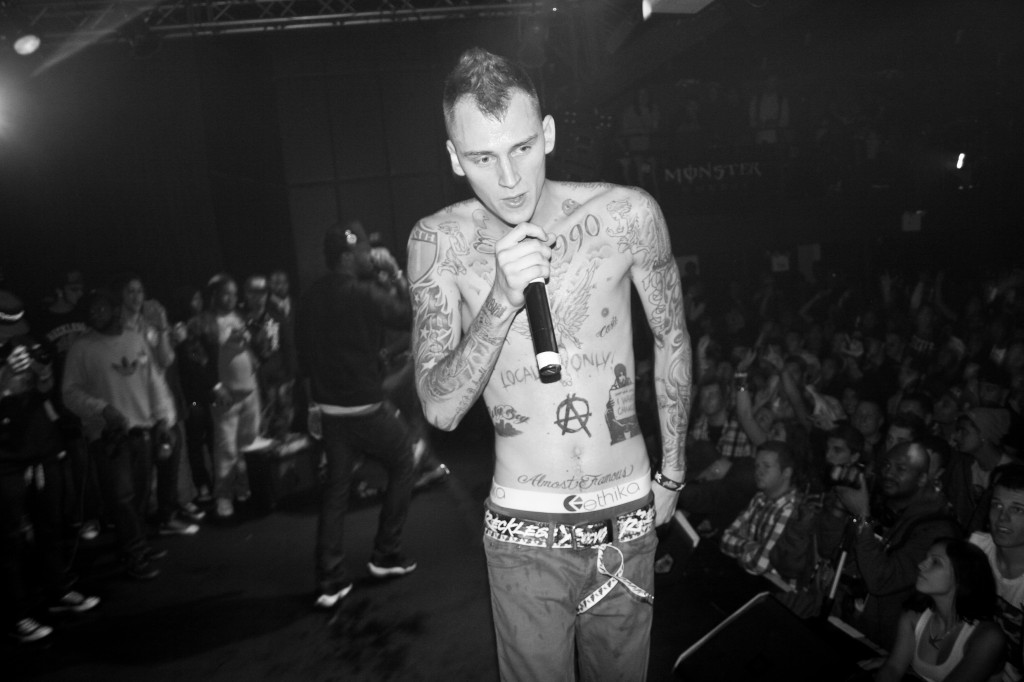 Machine Gun Kelly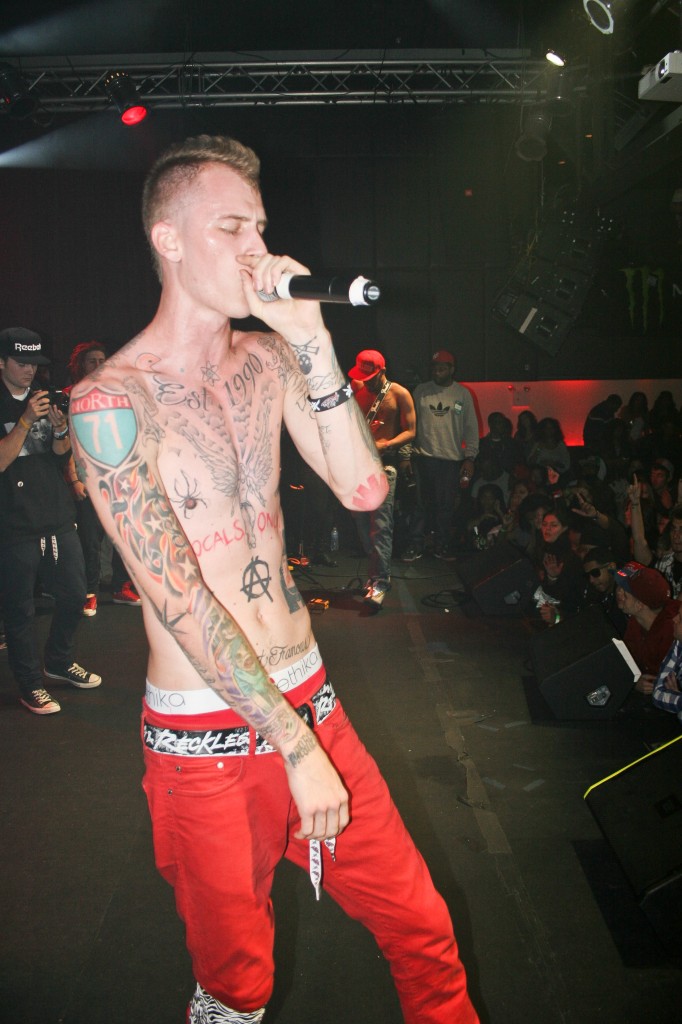 Machine Gun Kelly
Kid Ink
Damn this dude Kid Ink performed nothing but JAMS the whole fuckin' time, soooo rad.
Kid Ink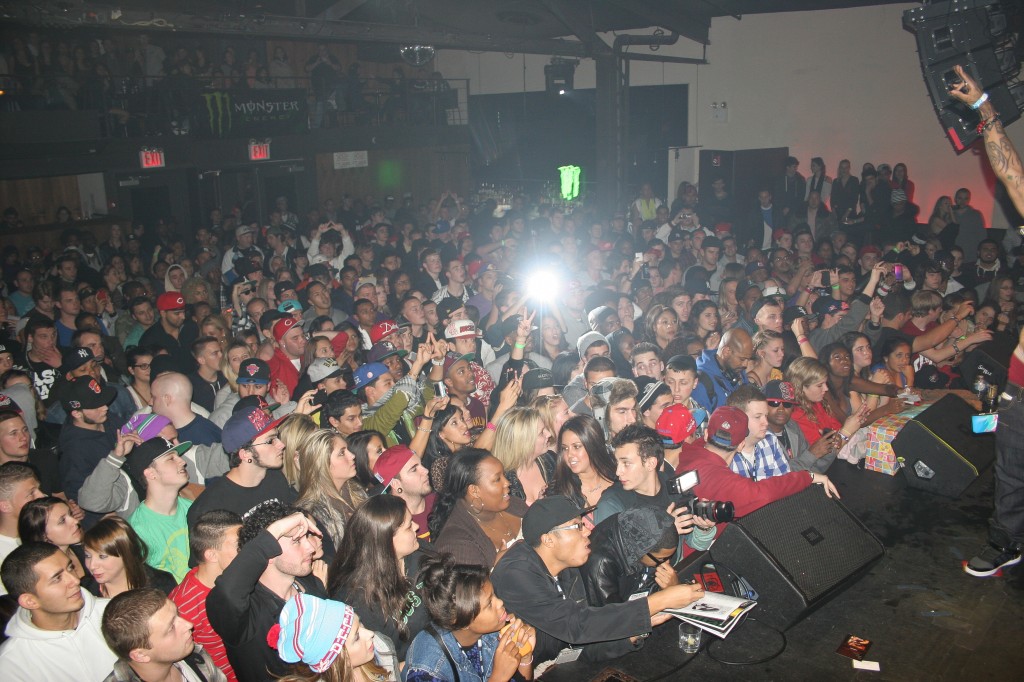 the crowd was live as hell too!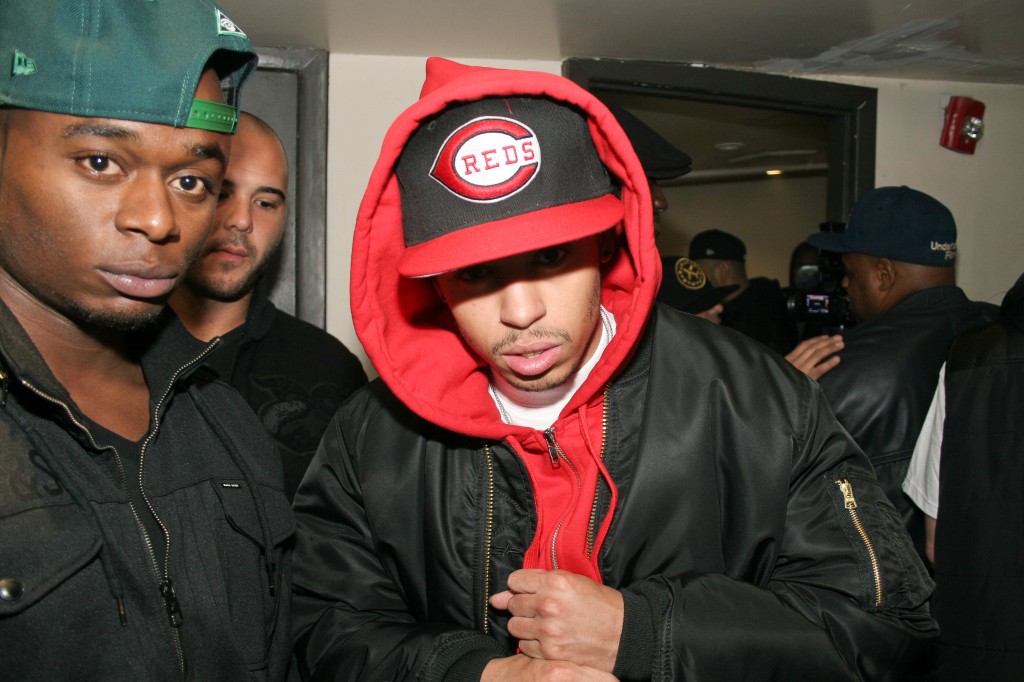 Cory Gunz
Yeah you know Gunz got on stage and did his thing, so ill.
This is just a little preview of what happened last night at the XXL party, I'm just waiting for XXL to go thru and choose the images they like, then i can post the rest. I also need to get the roll of film I shot tonight developed soon..
later nerds,
antwan