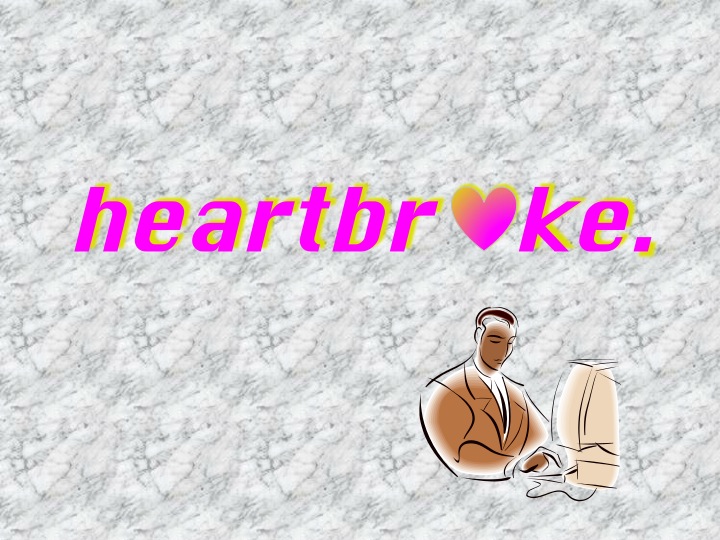 Recently heartbroken, the "Heartbroke" mix is a collection of the tracks that I've had on repeat lately, which deal with the themes of heartbreak and conflicting post-break-up emotions. While some songs are pretty obvious to put on this sort of thing (Kate Bush and Chris Isaak), other songs are relatively obscure motown/soul/pop tracks from the 60′s (Sylvie Vartan and Chris Clark) and some are so new that you might not have heard them yet (including Dev Hynes' new work as Blood Orange, and Chris Taylor's new solo project CANT). There's also some great stuff by Grimes, Planningtorock and Desire.
I have uploaded each one as an mp3 so you can download it as well (just click the name of each song and it will take you directly to the mp3 download link via zShare).
1. Chris Clark- "I Want To Go Back There Again" (1967)
Nothing like a little Motown/Soul to get things going. Arguably this Chris Clark song ought to be considered the title track of this mix, she really just kills this one.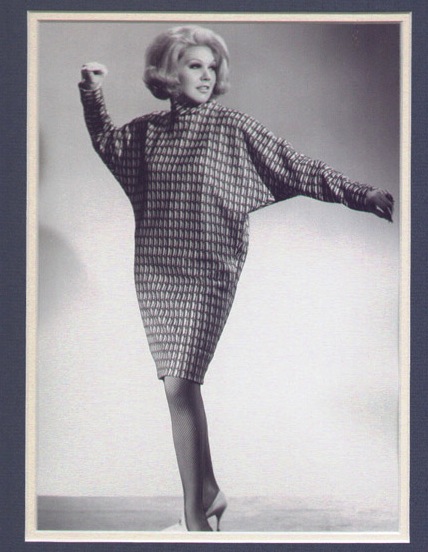 2. Chris Isaak- "Wicked Game" (1989)

Most people are familiar with Chris Isaak's 1989 song "Wicked Game", but most people didn't hear about it until it became a hit in 1991, after being featured in the David Lynch film Wild at Heart (hence why this live performance on Letterman also took place in 1991). (Sidenote: I was happy to see that this amazing live performance actually had twice as many hits as the hypersexy music video with a very distracting Helena Christensen…slightly restores my faith in humanity.)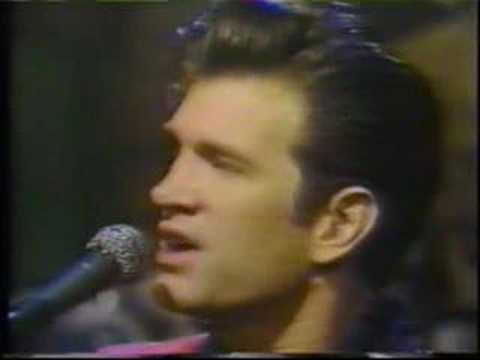 3. Blood Orange – "Dinner" (2011)
A crisp, harrowing electropop meets R&B track by my friend Dev Hynes. Here under his Blood Orange moniker (but many of you may be more familiar with his work as Lightspeed Champion). I know Dev wrote this while in the the midst of a rough break-up and the lyrics certainly manage to capture the melodramatic, yet sincere mixed feelings that come with the territory: "Trying not to be a victim in a game/ Know your dirty ways/ Know you feel the same".
Check out the music video below, which also features my friend Karley Sciortino (a.k.a. the author of the infamous Slutever blog) and I think also has a cameo from the very talented No Bra.
4. CANT- "Answer" (2011)


CANT is the new solo project of Chris Taylor (of Grizzly Bear) and I have to admit that at first I had trouble getting into it, but since hearing it properly with my headphones on and the bass cranked up, I've become straightforwardly addicted to the track "Answer". It is now probably my favorite track from the debut album, Dreams Come True.
It also has incredible subtle lyrical shifts "It's been awhile since you needed me/ It's been awhile since I needed you too" with an ominous "I want you close, close for this" laced throughout, e.g. "All this time you thought I needed you/ I want you close, close for this/ I wish I needed you".
Also, surprisingly, CANT sounds almost nothing like Grizzly Bear. In fact it sounds much closer to something like Twin Shadow's Forget, which isn't surprising at all given that not only is Twin Shadow signed to Terrible Records (co-founded by Taylor), but also Twin Shadow himself assisted with this track.
**CANT is currently on tour in the U.S. with Blood Orange, and they will be touring Europe together come November, so be sure to watch out for them.
Grimes is the alias of Montreal-based fine artist/musician Claire Boucher. Anyone who knows me at all will have heard me mention Grimes at some point as I have been utterly obsessed with her album Halfaxa for the past year or so. I struggle to explain her sound in the same way many people get tongue-tied when they attempt to explain, say, the sound of bands like Gang Gang Dance. In describing Grimes, words like 'weird', 'ethereal', and 'pop' are the most frequent, but painfully inadequate. I actually might be writing a book on her soon, so hopefully I can return to this line of thought then. In the mean time, I can't recommend her highly enough, my favorite is "Dream Fortress", but I am also fond of "Weregild" and her new (self-directed!) video for "Vanessa".
6. Sylvie Vartan -Par Amour, Par Pitié (1967)
And…we're back in 1967, but this time it is 60′s French pop with Sylvie Vartan belting out her ballad, one of my longtime favorites "Par Amour, Par Pitié".
(Note: to skip the annoying advertisement just click the box in the top right corner.)
http://www.dailymotion.com/video/x6z1xi
7. Junior Boys – So This is Goodbye (2006)
So summer of 2007. But so good. Leave it to the Junior Boys to make icey distance and heartbreak kinda sound like a sexy dance party. (Note: the song starts off very quiet and doesn't kick in until about 45 seconds in.)
Audio clip: Adobe Flash Player (version 9 or above) is required to play this audio clip. Download the latest version here. You also need to have JavaScript enabled in your browser.
8. Desire – Under Your Spell (2010)
When I first heard these lush synths, warm harmonized female vocals and lyrics describing desperate longing, I, like you, thought "it must be Summer Camp!", but no it is actually Desire. If this song sounds strangely familiar to you there may be a few reasons. 1. A third of Desire is Johnny Jewel, who is also a member of the Chromatics and Glass Candy, hence the distinctive icey synth-pop style. 2. This song features on the more generally phenomenal soundtrack of the new film Drive starring Ryan Gosling and Carey Mulligan (which if you haven't seen, you must!).
9. Planningtorock – "The Breaks" (2011)
Upon first hearing multimedia artist Planningtorock it came as no surprise to hear that they had frequently collaborated with the Knife. In fact, it is strikingly similar to Karin Dreijer Andersson's side project Fever Ray, especially in terms of the dramatic/borderline androgynous vocal quality and synth/horn driven melodies (think "Concrete Walls" with a dash of Hercules & Love Affair). The single also comes on an amazing blue vinyl record, which I recently acquired via Rough Trade East, and may be responsible for instigating my new obsession with collecting vinyl.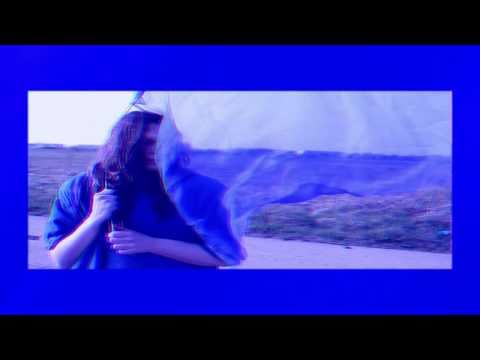 10. Kate Bush – "Running Up That Hill [12" Mix]" (1985)
Rounding us out at #10 is the legendary Kate Bush, who I've recently decided is my idol. Given that the Knife have repeatedly cited her as a major influence on their work, she seems a natural follow up to the Planningtorock/Knife vibe. Here I've chosen to upload the 12″ mix of her hit "Running Up That Hill (A Deal With God)" as I slightly prefer it to the original.
Enjoy and good luck mending your broken hearts
<3
Stephanie Malik