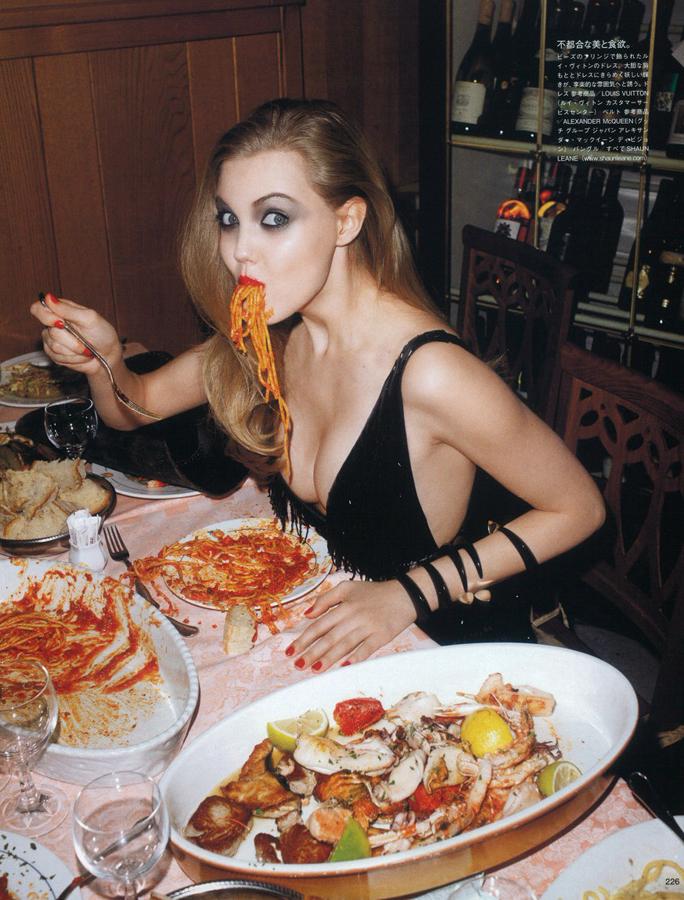 Love this image. Nothing more fun and awesome than a dope photo of someone eating. I take photos of my friends eating all the time and some are chill with it, but others act like I've just captured them in
the most disgusting position of their lives…what gives? Lol. Eat up Lindsey, it looks good on you. This is on of my favorite Terry shoots to date!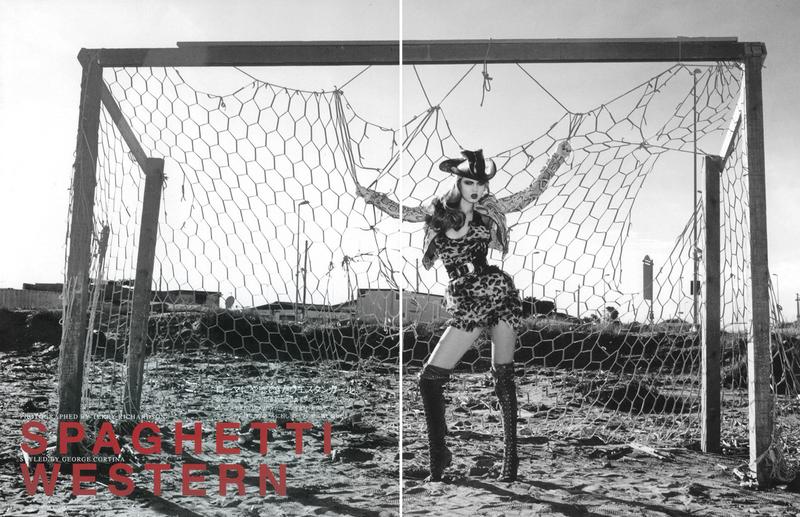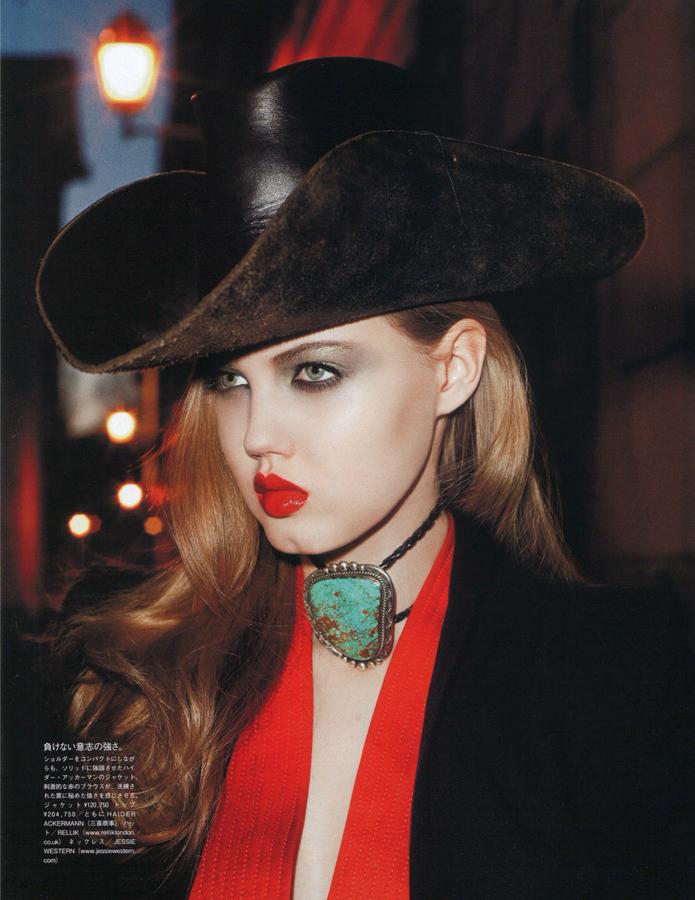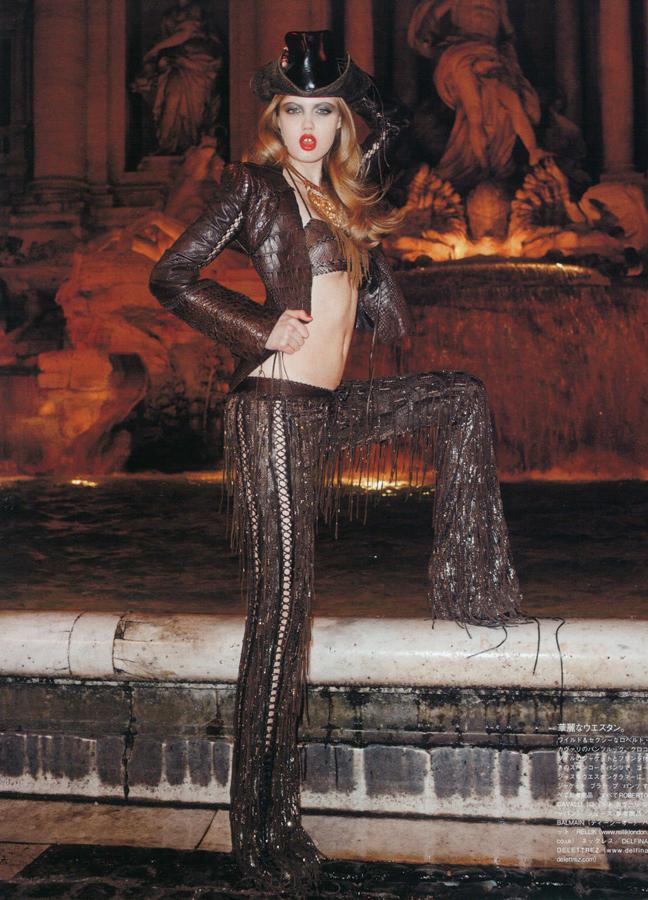 Her expression is so dope.
date:July 2011
models: Lindsey Wixson
photographer: Terry Richardson