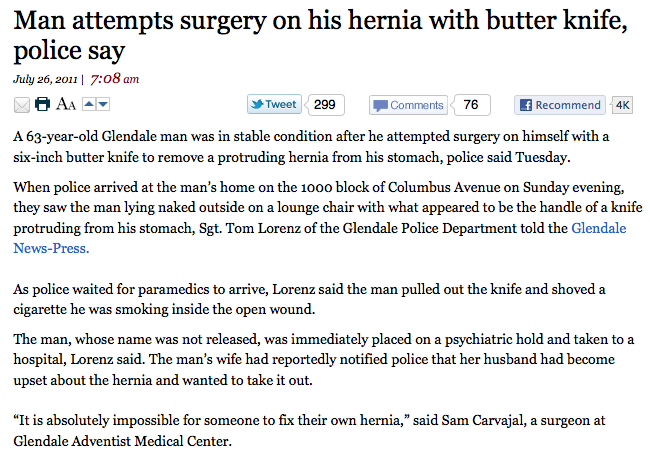 the jist: a 63-year-old man does not like the hernia poking out of his stomach. he decides he is qualified to remove it with a BUTTER KNIFE…he is not a physician, he is not a med-student.
officials on the scene said that while waiting for the paramedics, ol' dude pulls the butter knife out, again, a butter knife and decides that now is a good of a time as any to put a cigarette out on his body, let me rephrase, IN his body — inside the open wound… i die.
even more puzzling to me is that his wife knew that he wanted to remove it…and like, she let him…can i get a down ass chick, please? i don't wanna be with NOBODY that is willing to allow me to remove anything from my body with a BUTTER KNIFE…
L.A. folks is W I L D I N G.
-antwan.