The man himself, Todd English.
The opening party of Ember Room was seriously amazing! The food was on point and the Bombay Sapphire drinks were seriously stellar. I'm not a big gin drinker at all, in fact I never drink it, but I decided since it was supposed to be paired with the Asian style bbq that I would give it a go — holy moly I'm glad I did. Ha. I brought my roommate Liz along with me for the ride (a true gin drinker) and she too was thoroughly impressed.

Liz.
The place was packed to the brim and people were stuffing themsekves with food every which way you turned. Haha. I love events like this because you get to see the sometimes prim and proper at their most vunerable — with a hot and chocolately pork belly in their mouths! Haha. Liz and I ate sooo much, it's kinda insane and the drinks were sick. Haha. I loved the roasted pig that was in the oven-hole? Lol. I got one of the chefs to snap a picture.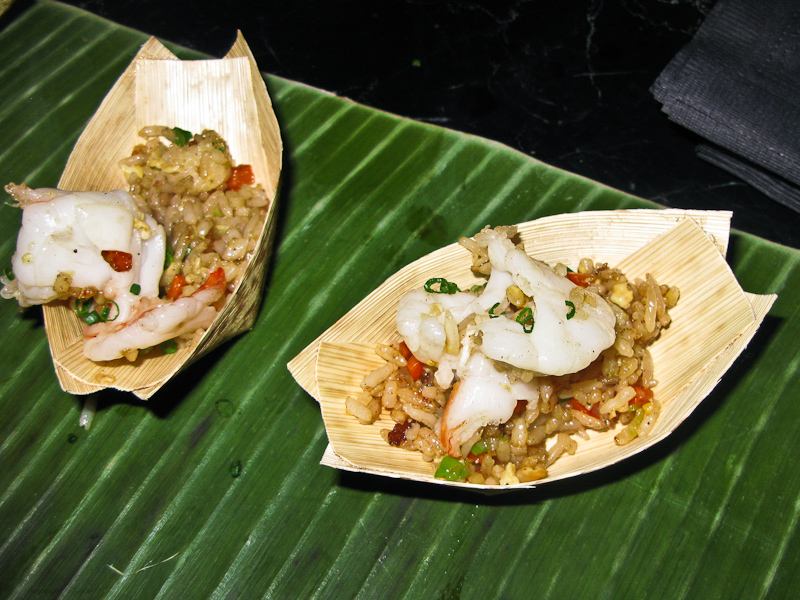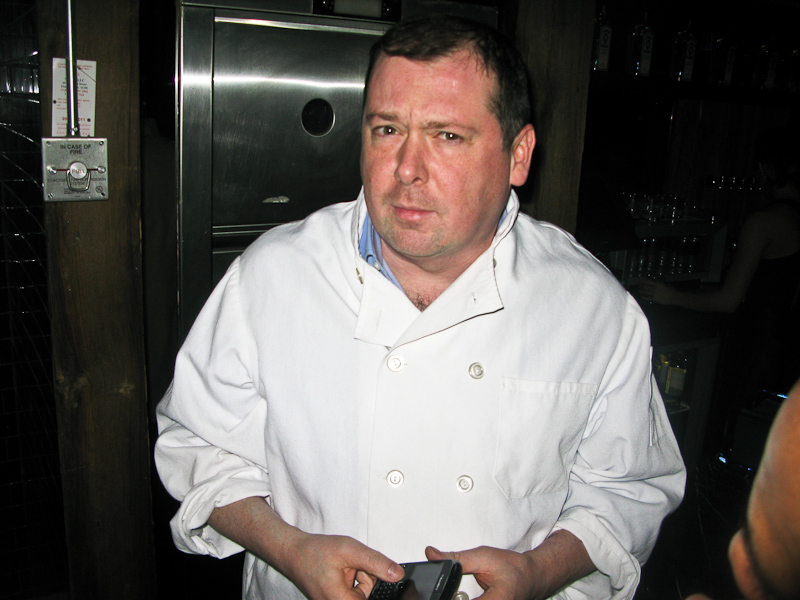 This chicken was the most succulent dish EVER!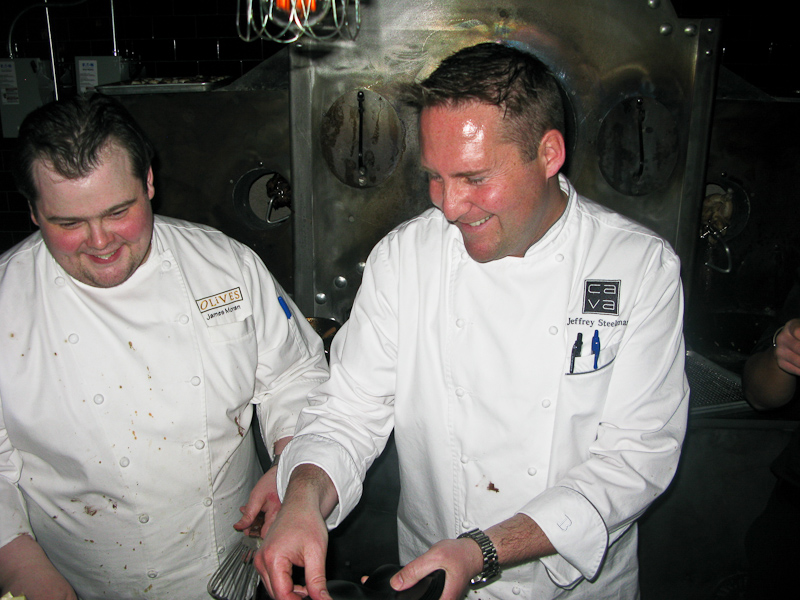 These guys were so dope and funny! Love the guy on the right.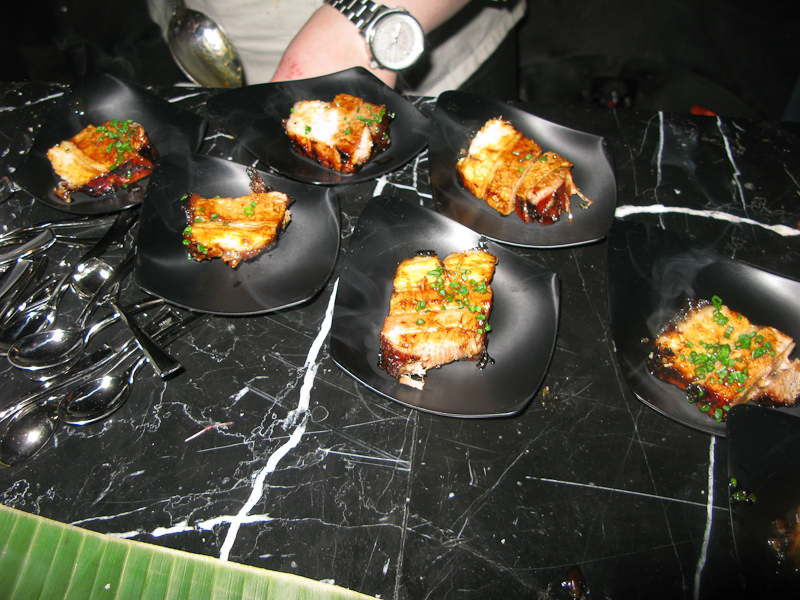 Pork belly — kill me now! Liz and I were in literal heaven.

These ribs were covered in a special chocolate sauce — GUSSSSSSSH!!!

There my favorite guy saucin' some stuff up!

Packed to the brim!

I need to borrow that one day. TOO BAWSE.

YES.

Jasmine infused flan…with some gold flakes on top of it.. Ha. HIGH LIFE!
The night was all too perfect. Ha! Please check out Ember Room, it's bomb!
Location: 647 9th Ave btw 45th and 46th streets.
later nerds,
antwan.