So fashion week just ended, and I think I might still be drunk. I'm not actually into "fashion" but I do love a good party.  So I spent the week club/bar hopping, armed with several bottles of Jameson and wearing dangerously high heels.  I snapped a few photos here and there, but unless you're Olivier Zahm or the Cobrasnake, Parisians aren't likely to let you take their picture.
At Le Regine for some party.  Sophie laughing at a group of French guys "dancing." We didn't stay at this party for long, check the chick in the background wearing slippers and a maternity dress.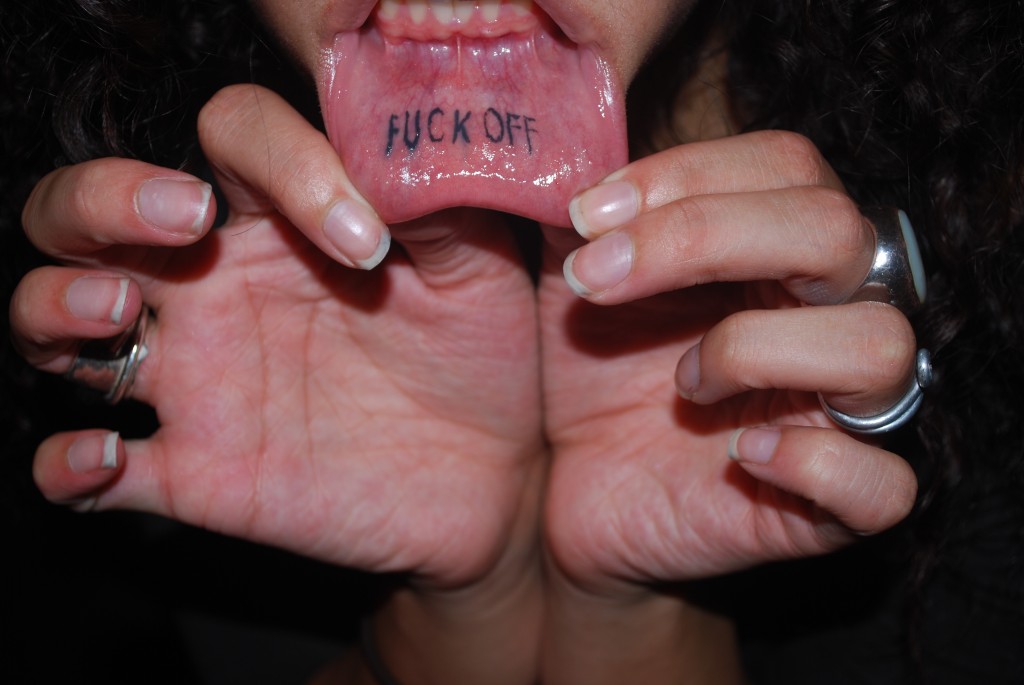 I think this was at Chacha, where Mike Nouveau was DJ'ing. Apparently Sophie doesn't have enough pictures of her tattoo.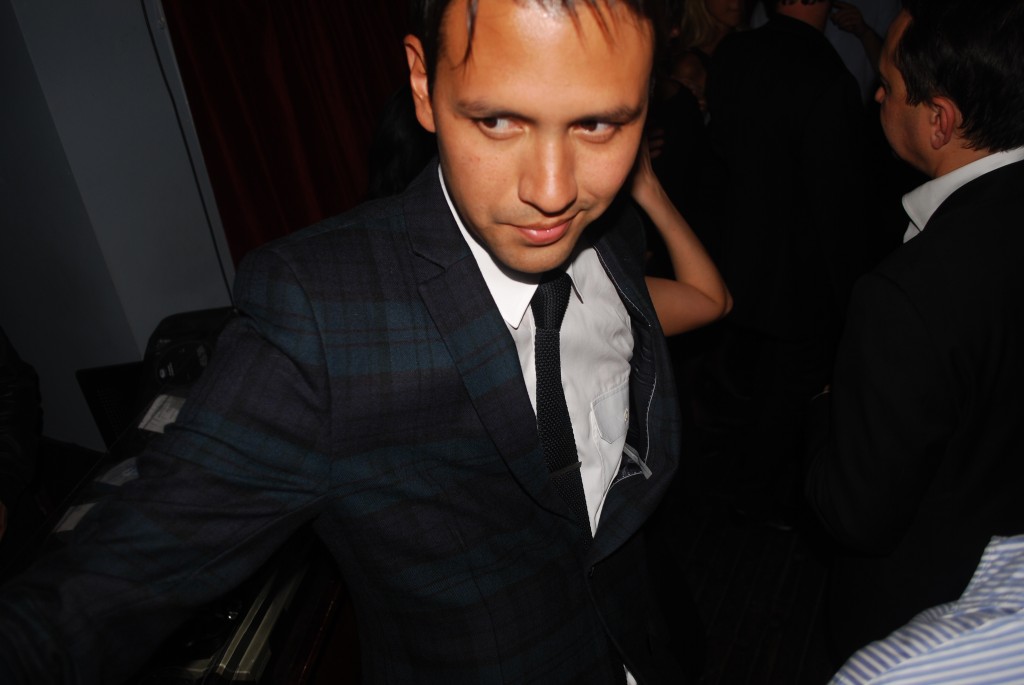 Also at Chacha, Steve Rojas in one of the several thousand suits he packed for PFW.
Okay, sorry this picture is so horrible, Gin and her friend Tonic are really horrible photographers. Geordon (looking thrilled as always) and Mike behind the DJ booth at Chacha.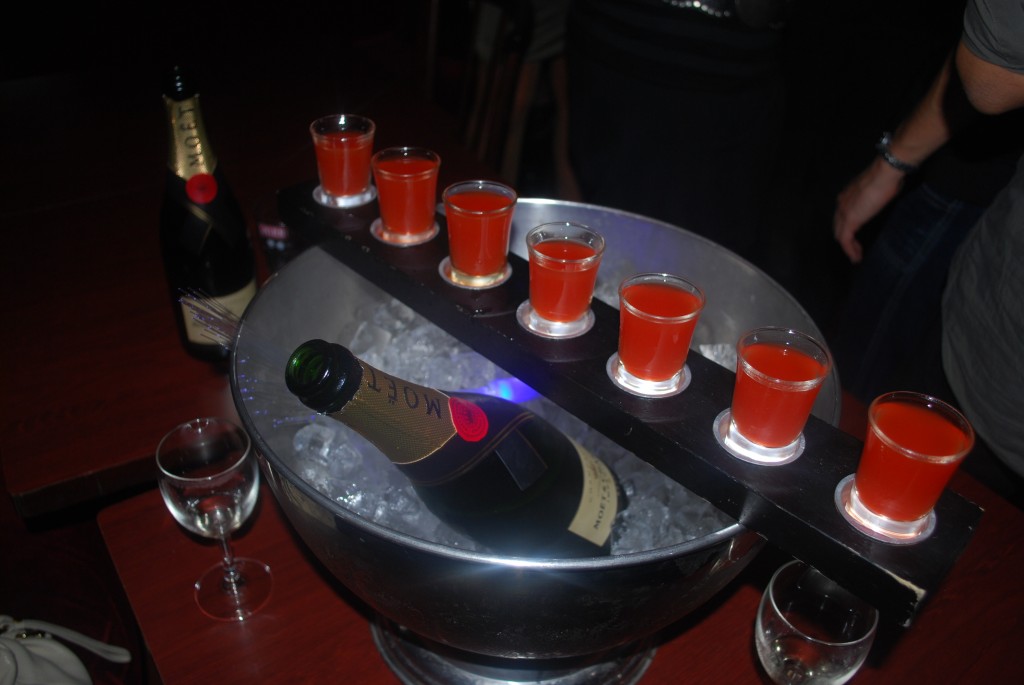 I honestly don't remember where this was taken, I just remember trying to figure out why someone tried to pass off 7 tiny glasses of Sex on the Beach (fruit punch) as "shots." We drank them all and then refilled the glasses with whiskey.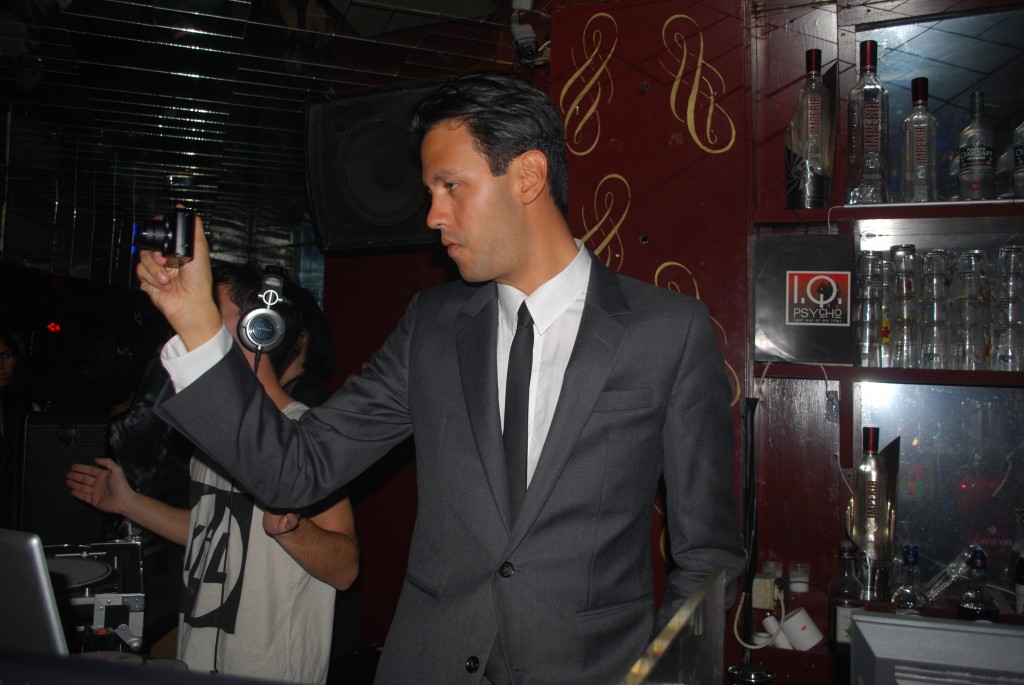 Steve and his suit behind the bar for the New York New York party at Regine.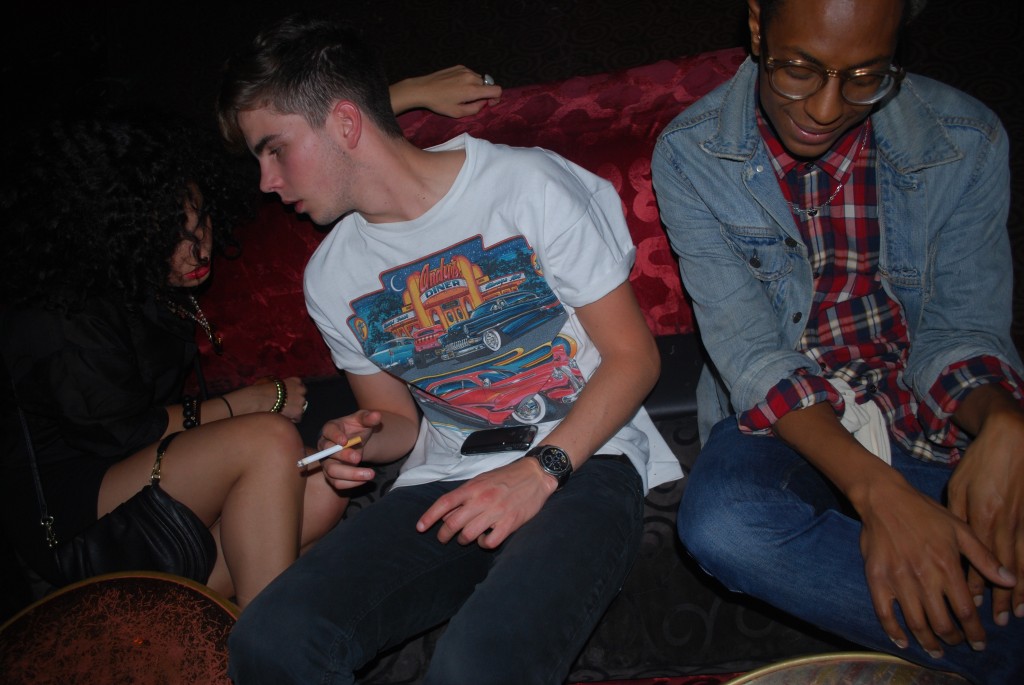 I also ran into Naeem (Spank Rock) at Regine, he had apparently played a show somewhere in Paris earlier that night. We talked about Gypsies and the  burqa ban before taking a cab to Le Baron for the NY NY after party.
xx
Luvina