Japanese painter, Shuichi Nakano, depicts larger than life fauna in the steel and concrete flora of Japan's cityscape in his works titled, " Searching for Paradise". The piece in the collection is so masterfully crafted one cannot help but take a second look and then another and another. Colors so beautifully faded and dream-like, the viewer is immediately taken on a journey through the paradise created by this very talented artist…Studio visit perthaps? Let's see what we can do!
Take a look at a few more images from the "Searching for Paradise" works below and let us know what you think. Oh and don't forget to check out the artist's website to see some more awesome and inspiring works.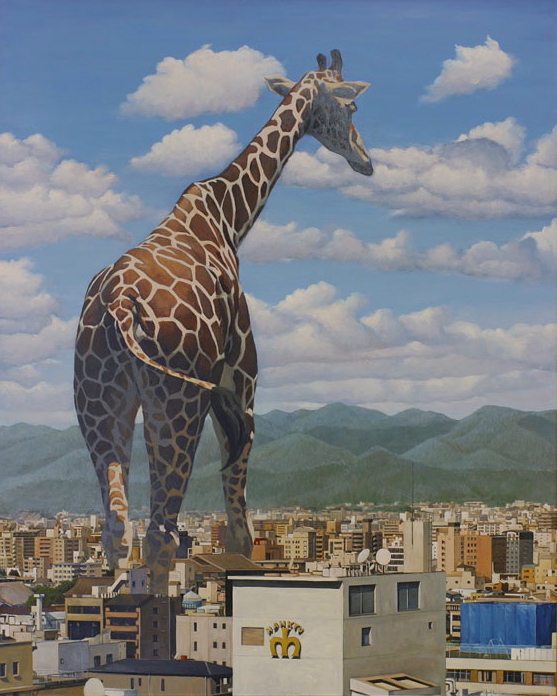 The hopelessness of this image, the way it makes me feel — the want, the hurt, the longing…
—————————–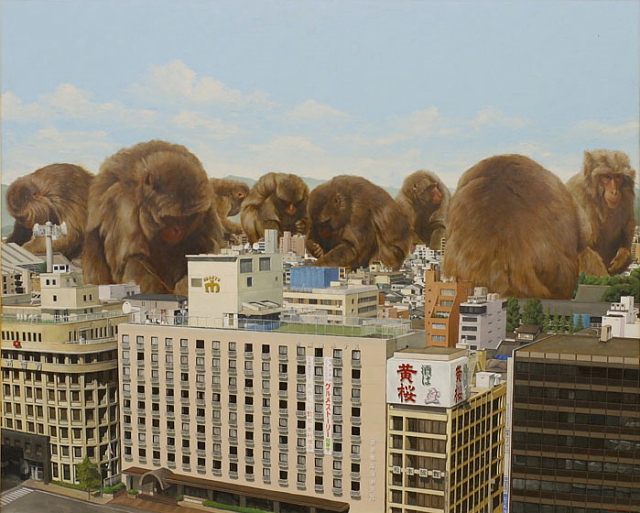 ———————-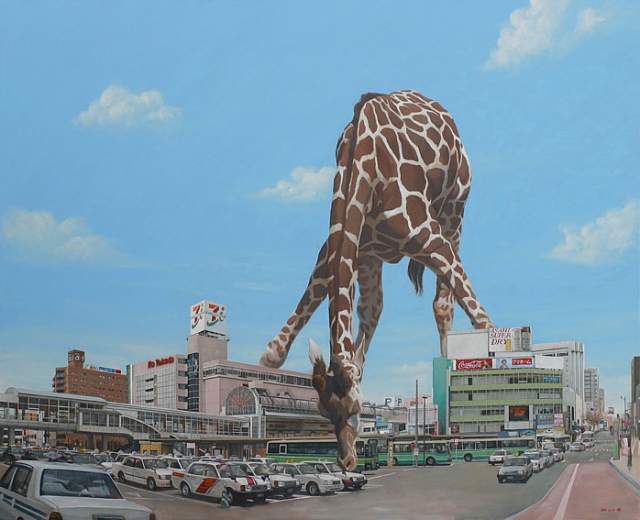 ———————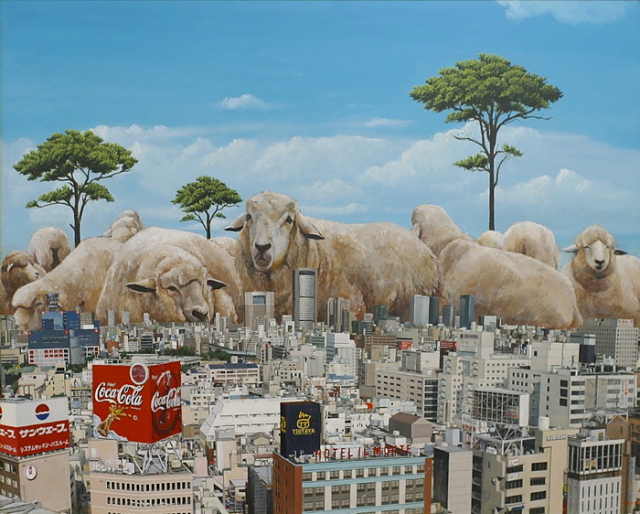 later nerds,
antwan.
[all images copyright of the original artist]