I forget the specific date this actually happened on, I don't feel like looking it up either, but this was a pretty nice little night on the town. A bunch of us gathered in the backyard of Good Comapny and ate ourselves some pretty fucking spicy BBQ.  Above we have Jonna stuffing her face.
this dude has a brother that's identical. whenever i photograph them unexpectedly they each give me the same expression…maybe it's a twin thing…maybe.
so these dudes are some of the black kids on "the scene" that don't hate on me for skinny jeans. i guess they realize that skinny jeans are actually better than cotton Dockers or like zip-off cargo pants. the black guy on the left has an Jheri curl afro, it's interesting. Fact: he is like dating the red headed girl in the first picture, it's awesome cause like redheads are hard to catch without  being like set on fire, so I commend him.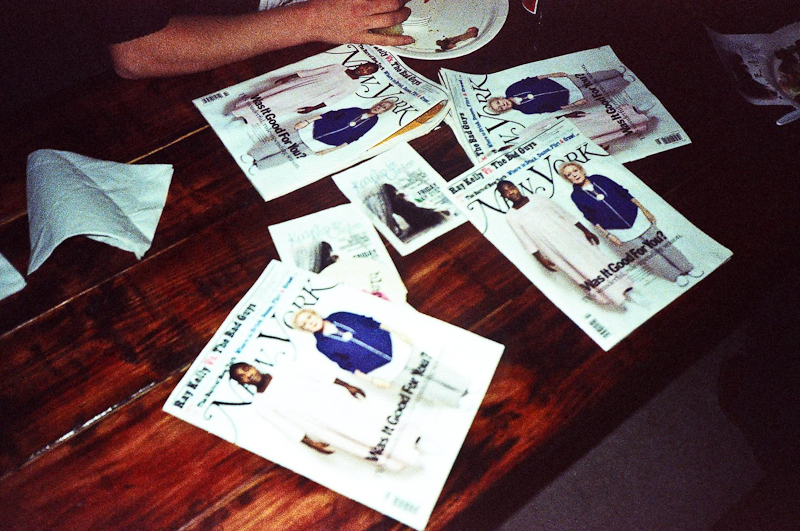 i think this cover of New York Magazine is probably my favorite of all their covers. It's beautiful. Funny that Betty White looks better at her ripe "old age" than some of the brain dead scags walking around Williamsburg. Nice.
this is a picture of Shelley, this nice girl with a record label and a cool accent, getting ready to pretend to dJ.
this is a picture of the same girl actually pretending to be dJing. all the preparation really paid off! i think the dude behind her is pretending to be smoking some of the "stickiest of the icky".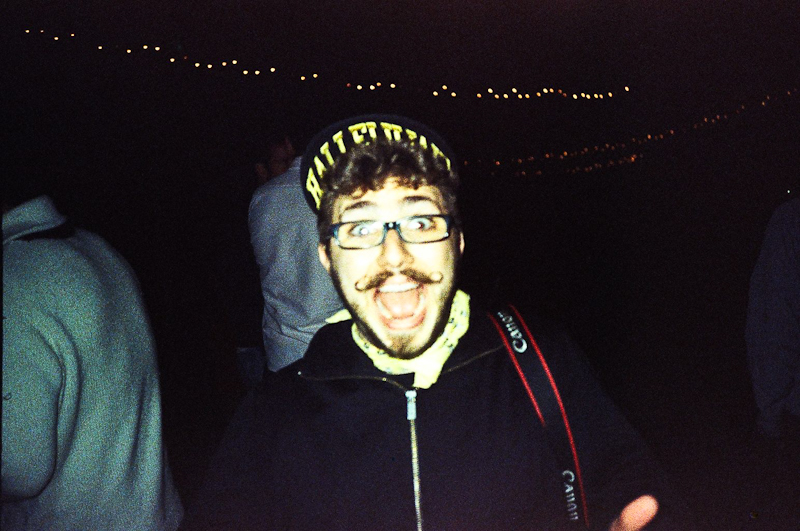 last but not least, this is a picture of Nicky. he always has a camera, a mustache, and an open mouth. i guess each amounts to a certain amount of fun; which do you want to experience?
Later nerds,
Antwan.